In the middle of the Ariège countryside, between Saint-Gaudens and Foix, you find a little piece of paradise, called the Domaine de Terrac. It's in this quiet setting that Barry and Jocelyn opened their B&B about two years ago.
Since they have settled here, Barry and Jocelyn have renovated, repaired, painted, decorated and added numerous assets to their property. The result is absolutely splendid! It's a mix of old and modern, rustic and artistic, comfortable and elegant. They have done everything with a great deal of taste and love, both keeping an overall perspective and thinking of all the little details that make the difference.
I went to Terrac the first time, soon after the opening. Since I went back there twice, I had the chance to observe and photograph the different steps and the results of the works indoors and outdoors. The pictures below were taken during three different photo-shoots, at different seasons.
Bedrooms
Each bedroom is unique, with its own theme, its own decoration, its own set of colours. Everything always in perfect harmony. The bathrooms also are all different.
Living areas
The living room for guests, upstairs, is very large and bright, with a high ceiling (a beautiful wooden structure). It's full of artwork, books, tourism and travelling brochures.
Downstairs, a living area with a huge sofa and fireplace, as well as a dining area, are waiting for you.
Terraces
The terraces are really one of the main assets in Terrac, as they all have an amazing and open view on the hilly surroundings:
– a first terrace as we exit the groundfloor living room, where you can take your breakfast if the weather allows it
– a second terrace upstairs accessible from two of the bedrooms
– a third one in the garden on the edge of the hill, that is my favourite as, when sitting on one of the couches or seats, you feel surrounded by nature.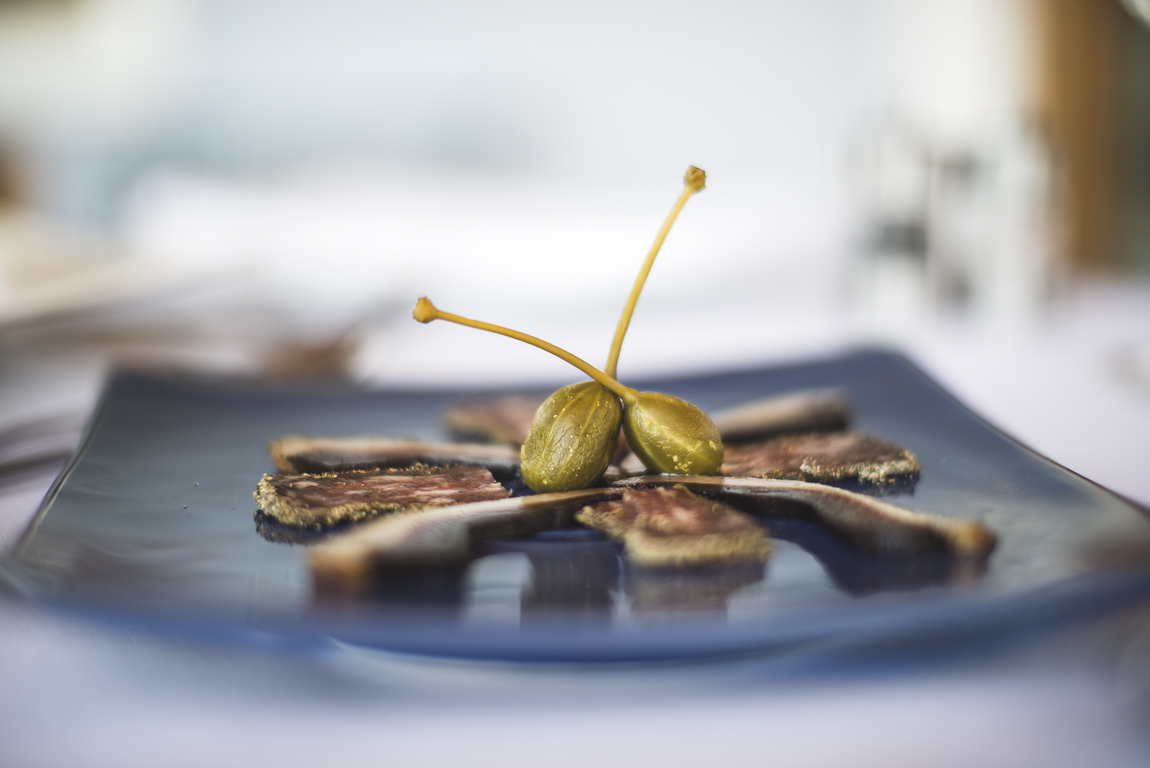 Garden
Depending on the season, you have the chance to discover a different kind of nature. The garden is full of trees, flowers and fruits (apples, figs, peaches), with some relaxing areas, and artwork spread out this outdoor area.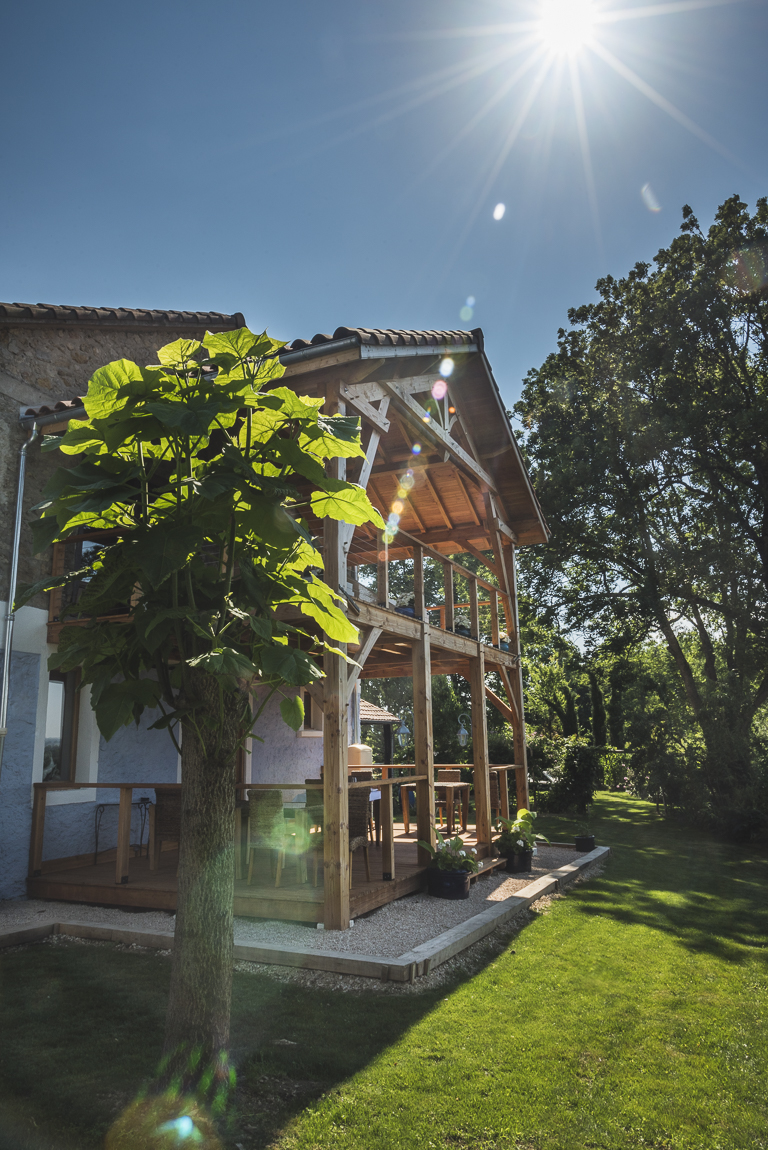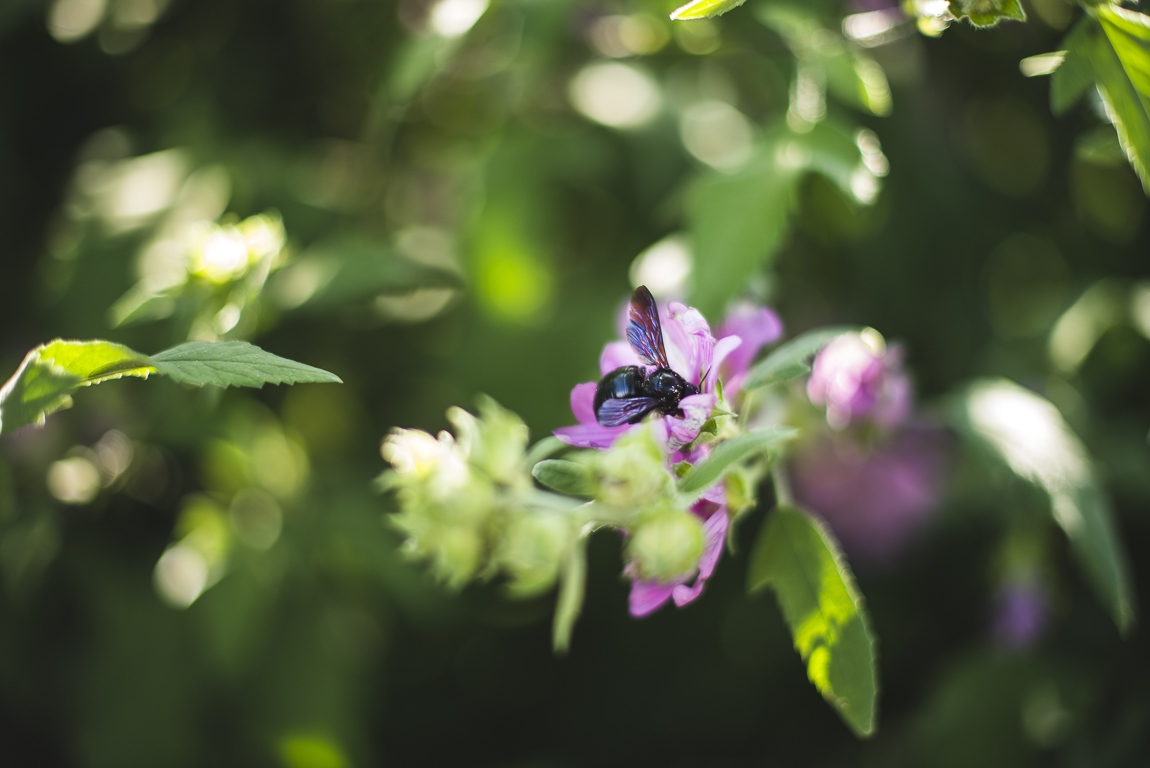 Sauna
And at the end of the garden, after going down a few steps, there's also the sauna area! You can enjoy the wood-heated sauna or the tub with a drink and the exceptional view.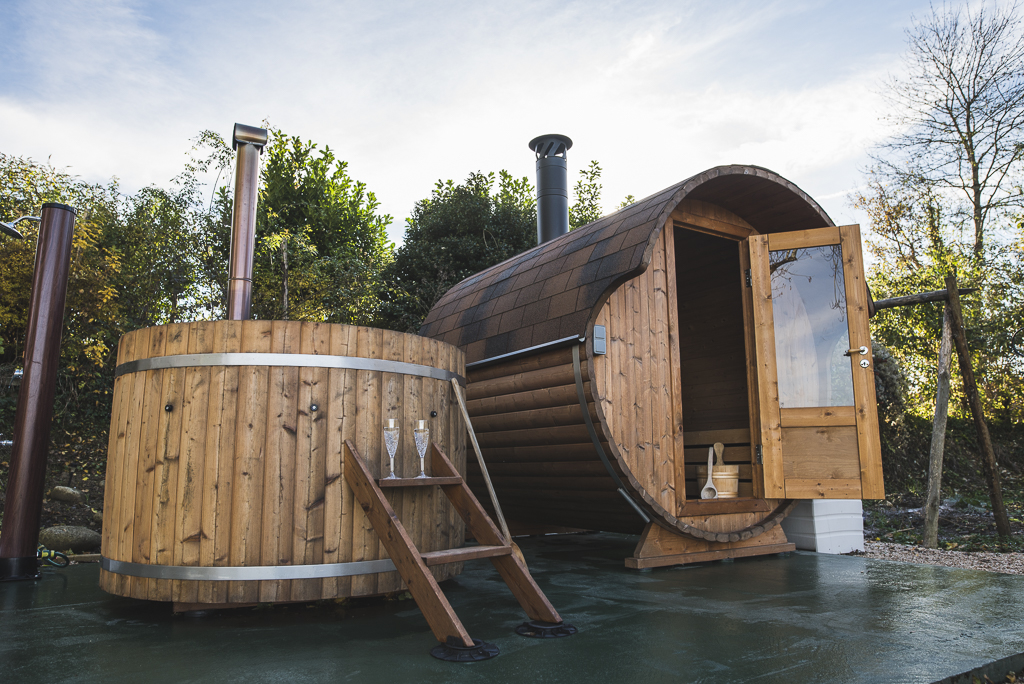 Massage room
Jocelyn being certified in esthetics and massage therapies, you can treat yourself with a skin treatment or a massage.
Whether it's for a romantic weekend or a full week of holiday, the charming Domaine de Terrac is a real find. Feel free to contact Barry and Jocelyn for more information or to book.
Photo session
And if during your stay, you fancy a photo session in this beautiful setting, I'll be very happy to come to you 🙂
More info here:
Couple session
Family session