I had heard so much about the Art and Fire Show ('Salon des Arts et du Feu' in French) of Martres-Tolosane that I couldn't wait to be there. The town is known for its faience potters, but for the event other craftspeople from the area got together: blacksmith artists, glass-makers, jewellers, all kind of potters, etc.. I didn't expect to see so much variety in the exhibited creations: materials and objects very diverse and styles very different. As I was born and bred in Quimper, also known for its faience pottery, I was particularly interested in the faience pots on display, whether in a traditional style or a more modern one – a real pleasure for the eyes!
In the last hall, five caravans of artists, arranged in a big circle, were full of all kind of art pieces: statues, wire objects, collection pieces, etc.. Going through the door of each caravan, I felt like finding a treasure trove, and got amazed by surprising objects in all corners 🙂
I thank all exhibitors and artists met on this show. The creators of the objects shown on the photos below are listed at the end of this page.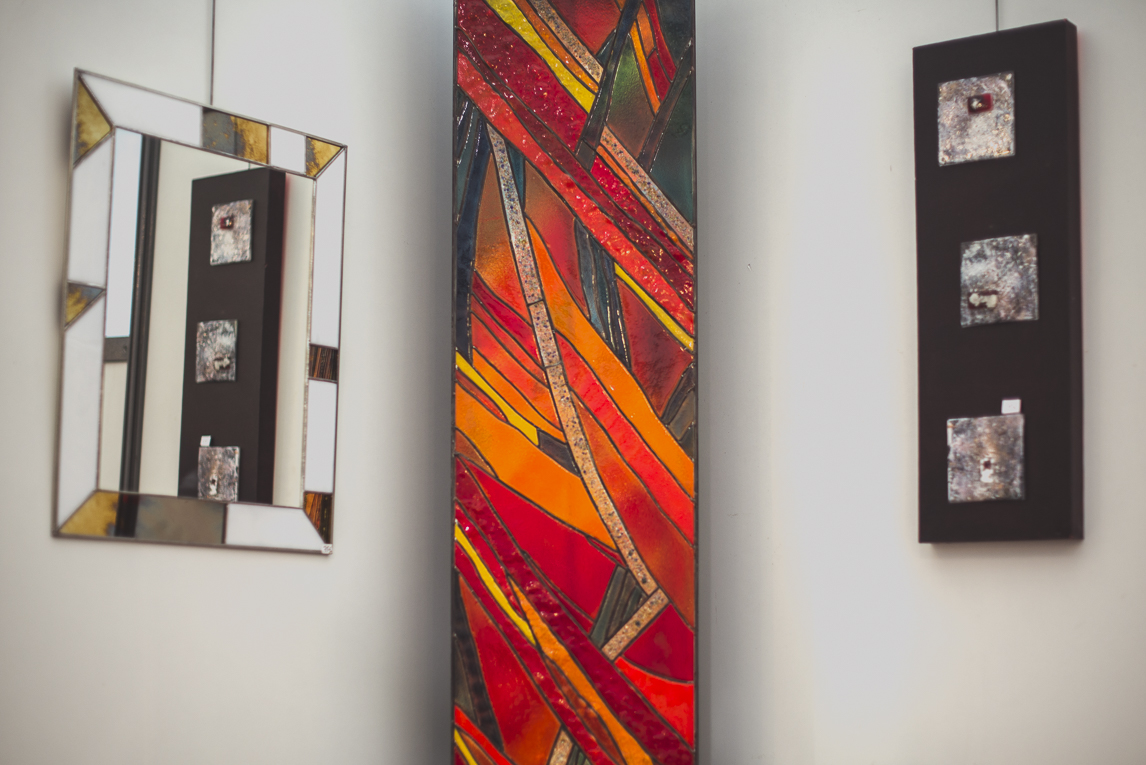 Artistes:
Lluís Soler & Núria Albà
Fanny Charlotte – La chambre des chameaux
Norbert Tritschler – Art verre mosaïque
Nicole Deligny
Estelle Florance – Atelier terre d'étoile
Martial Ruffin – Poterie du Plô
Sandrine Brioude
Janine et Pierre Gual
Hilde Segers – Circaterra Céramique
Karine Piat – L'aronde des grès
Marie-Thérèse Prunot-Bangoura – MT Bijoux
Corinne Chauvet
Elsa Jodra Soucasse – Faïencerie Jodra
Thomas Scala – L'atelier nomade
Laurence Amblard
Colette Berdot – La renaissance artisanale
Stéphanie Joffre
Caravanes d'artistes – Avis de Pas Sages:
Carole Bonaventure
Marie Jeannin
Eric & Odile Vailly
Christine Fayon
Missing or incorrect information, just let me know!