I was meant to see this exhibition at the Grand Presbytère in Martres-Tolosane for quite a while. Realising today that it was the last weekend it was open, I hurried to the centre of Martres.
I was not disappointed. Coming from Toulouse, Marie-Evelyne Savorgnan is a very talented artist. Her ceramic collection is as beautiful as varied: tea pots, vases, tiles, lamps, dishes, decoration objects, etc. In different styles and colours and some very original creations. I like her work on material and how she gives relief and depth to her creations. It was really inspiring for photographs!
The exhibition is held in the old Grand Presbytère, which is a beautiful space. It has been refurbished very nicely recently. The original half-timbering was kept and a lot of glass panels was added. The result is a traditional-looking space which is also modern, clear and bright. The garden at the back is very charming, well-maintained and open to the public. On top of that, the staff is very friendly and welcoming. I can't wait to see the next exhibition in these premises later this year.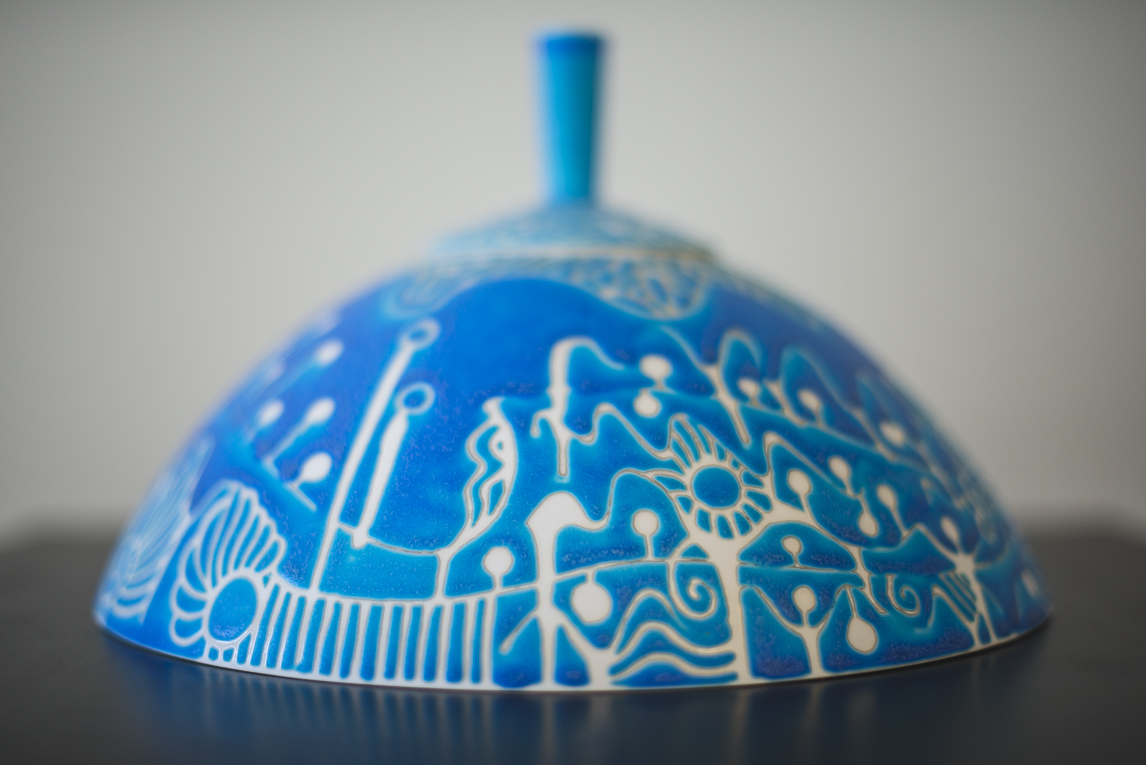 Artist: Marie-Evelyne Savorgnan
Location: Grand Presbytère in Martres-Tolosane